Before Booking Please Read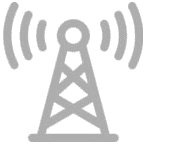 As of 22/4 the Qld Government has now clarified that Remedial Massage is an exempt service from the non-essential business closures

We are pleased to be acknowledged as a provider of essential care for our clients and can now resume treating our clients who have a degree of need, such as injury treatment, muscular skeletal disease management, pain, acute or chronic conditions etc. This is up to the judgement of each individual, in accordance with government guidelines or as recommended by your health professional.

New Procedures When Attending your Booking
Please make sure you meet the COVID19 screening conditions before booking (see below)
Please wait outside prior to your booking for the therapist to greet you
Please sanitise your hands with the provided sanitiser when entering reception
Cashless payments are preferred at this time

What We are Doing to Increase Your Safety
Our clinic is small and isolated from busy areas
We only see 5 to 6 clients per day
Our therapists have completed the covid-19 infection control training
Cleaning and disinfecting of massage equipment after each client
Cleaning and disinfecting door knobs, chairs, eftpos terminal, reception desk
Therapists are practicing proper hand washing
Therapists are regularly screened for any possible contact with COVID-19
Clients are pre-screened for possible contact with COVID-19
You may request the therapist to wear a mask if you wish
Other services on this premises such as hairdressing have been temporarily discontinued.

Make sure you meet the screening conditions
You do not have any COVID-19 symptoms including fever, coughing, sore throat, fatigue, and shortness of breath.
You have not had contact with a confirmed case of COVID-19
You have not returned from overseas or interstate within 2 weeks
[YOU WILL NEED TO SIGN A DECLARATION UPON ARIVAL AT RECEPTION]

To Make a Booking
CONTINUE TO ONLINE BOOKING >>>
Or call our reception service
0411 563 606